Smart technology markets that allow consumers to grab their items and go without a kiosk or cashier
RENTON, WA: April 24, 2019 — Avanti Markets Inc. — Avanti Markets continues to advance the unattended retail experience to yet another level with its new line of AI smart technology markets called Express by Avanti Markets. This solution follows on the heels of its introduction of SMART N GO intelligent markets last fall.
Express will allow consumers to simply grab their items and walk out the market without having to wait in line for a cashier or a kiosk. Shoppers will only have to swipe their registered Express app to walk into the smart market.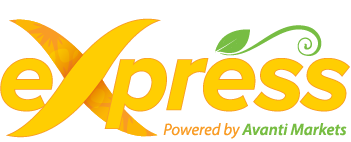 Consumers will be able to pick out their products and they will be automatically added to their virtual cart through artificial intelligence technologies with computer visions, deep learning capabilities and sensor fusion. Even if the shopper decides to put an item back, the technology will recognize their behavior and delete it from the cart. Once consumers have all of their items, they can simply exit the Express market and the Express system will send a receipt to their phone after payment processing.
Express users can even gift snacks and drinks to other Express users and they can pick it up in the store in-person. The technology is also adaptable for non-app users. If a registered Express user is with someone who is not registered, they can simply swipe them in and all of their collective items will be virtually carted under the registered account for payment.
"We're excited to launch this new technology for the market users on the go. By having a consumer-focused innovation that supports group shopping and faster customer experiences – we will continue to move the micro market industry forward with this new wave of retail shopping," said Jim Brinton, CEO of Avanti Markets.
Avanti Markets will be piloting Express this spring with general availability later in 2019. Avanti Markets is currently celebrating their 10-year anniversary with slew of new product announcements led by Express by Avanti Markets.
Avanti Markets will be presenting information on Express at The NAMA Show 2019 from April 24-26 in Las Vegas, Nevada. Visit the team at Booth 531 or visit here for more details.
ABOUT AVANTI MARKETS INC.
More than just a micro market solutions provider, Avanti Markets delivers impactful experiences for micro market operators and customers through innovation, technology and excellent products and services. The business that started with just one soda machine in 1976 is now the trusted leader in unattended retail market experiences, with thousands of micro market kiosks throughout the U.S.
###