This is the second installment of the Customer Success blog series by Avanti Markets President John Reilly. He will be providing tips, insight and more as we gear up for the 2018 Annual Operators Meeting in Louisville, Kentucky from October 3-5, 2018.
"Customer Success is where 90% of the revenue is."

Jason Lemkin, the managing director of Storm Venture, said this at the 2015 Gainsight Pulse Conference. Initially, this statement caught me off guard because I previously had the mindset that it was in the customer experience where revenue is found.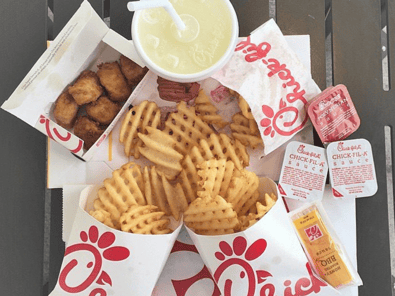 However, if you only look at your business from a customer experience standpoint, you may tend to "micromanage" your revenue. Customer experience is based on how the specific engagement impacted the customer. If your business strategy is focused on the accumulated impact of single engagements, you may miss potential dollars by not looking at how to make your customer more successful overall.
Focus on Renewing Customers
Customer Success is focused on "customer renewal" by ensuring customers are able to achieve their goals before, during, and after point of purchase. The positive outcome of this approach creates a bond of trust, which will encourage customers to return again and again and to refer your services elsewhere.
The buying process is a part of our daily lives; we buy items to drink, eat, drive or read, for example. In my personal and professional worlds, I value customer experience because it represents the direct interaction that affects whether a customer purchases our product or not.

For example, out of all the fast food restaurants - my family and I love going to Chick-fil-A®. From the moment you hit the door or swerve into the drive-thru, you are greeted with a smile, positive eye contact, and a warm welcome. The food has a fast turn-around, the quality is consistent and even in rare moments when the product is not up to par, the staff hurries to alleviate the problem to ensure my customer experience remains positive.
Dedication
Chick-fil-A is a strong example of the Customer Success model because it demonstrates the exponential impact of a total dedication to their customers goals and objectives. The effort and preparation begin before the customer even enters the store. It can be found in the Management and Worker training, the cleanliness of the store, the preparation of the food, the in-store experience for the customer, and finally in the follow-up through digital applications and advertising. Customers come back because they find value in interacting with Chick-fil-A.
Companies that pursue this philosophy often find revenue streams where they had not expected them. For example, the Chick-fil-A ONE App consistently collects and keeps leads in the customer lifecycle - especially those looking to save money. The app offers discounts for customers looking to save, deals for product up-selling and a digital element of customer service with free "just because" coupons.
The First Step Towards Customer Success
Although micro markets aren't fast food restaurants, we do have the opportunity to set up our customers for success. Using the data from their buyer's journey, we can promote what they gain in the partnership and encourage them to continue to come back for more. Take a look at your web traffic, social media, and product sales. Cross-reference these data points and research/brainstorm how your products can impact your customers beyond the point of purchase.

Avanti Markets is focused on your success and we encourage you to zero in on your customers' success. To help you, we are building new products/services, so you can deliver more to your customers' success, build your own revenue base, and generate more to your bottom line. To get a look at this in practice, make sure you register for the Operators Meeting in Louisville, KY from October 3-5.
©All rights reserved.